At-home test kits are available for students from your school's office. Currently, the limit is one box (two tests in the box) per student. If you are interested, please contact your child's school office, and we can arrange to send it home or have someone come pick it up.

The information in this letter spells out how we are aligning with the new CDPH guidance for schools that we shared last week. Please contact your school's office with any questions.
https://5il.co/14f47


Here is additional back-up for item: 7.3 Presentation of Local Academic, Attendance, and suspension Data for First Trimester.
https://5il.co/142r0


On Thursday, December 16, school will start late at 10:00 a.m. in order to give our maintenance staff time to clear the snow. Please do not drop your students off before 9:40 a.m.



Here is information regarding a free reading resource that the state is providing to all students in California to encourage reading over the holiday break. Check it out in English or Spanish:
https://5il.co/12yvp
https://5il.co/12yvt

Here is a flyer with details on the Siskiyou County Public Health Vaccination and COVID testing clinic, now open five days a week in Yreka.
https://5il.co/12ytp

Shasta Cascade Health Center in Mt. Shasta (824 Pine Street) has a COVID 19 vaccination clinic on Tuesdays from 1:00 until 4:00pm. They are vaccinating all ages. You can call 530.926.4528 to get scheduled (times can vary depending on staffing).


Thank you Sisson Staff, coaches, players, referees, students, family and friends for all your support during these challenging times. Come visit our Cubbie Den🏀🐻🐾💙🤍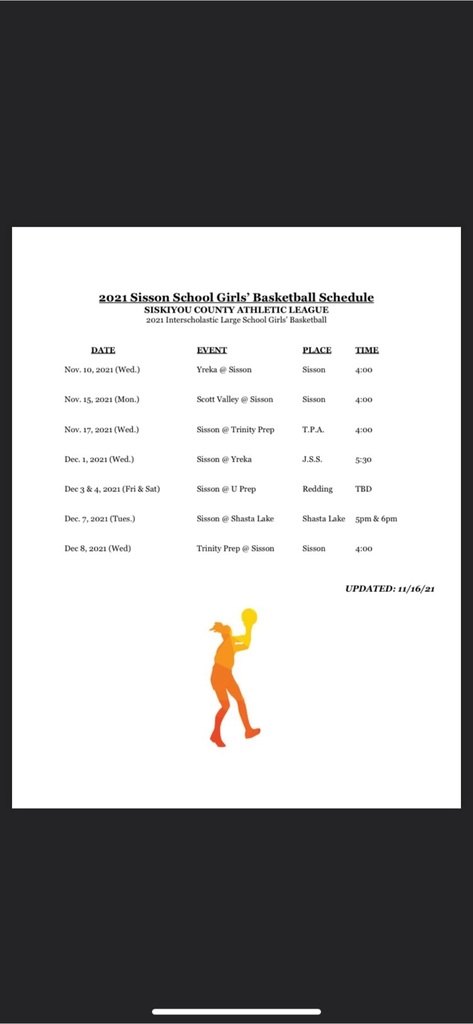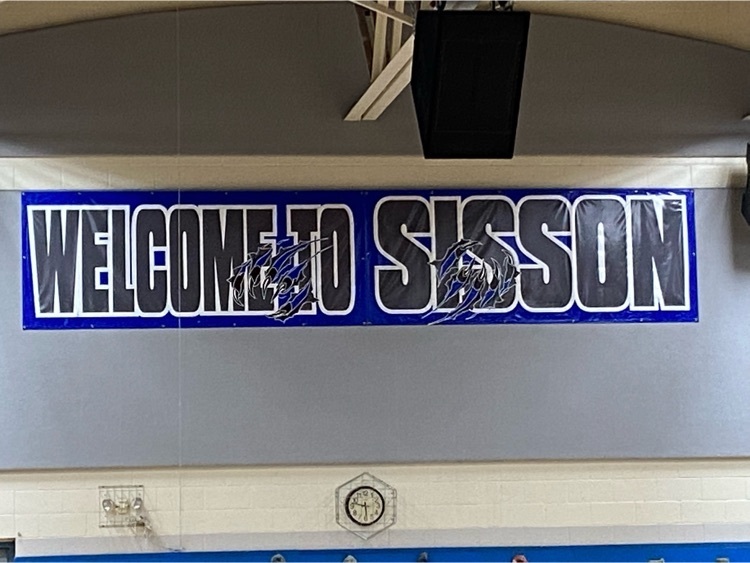 Great job SISSON 🏀7th and 8th graders vs Weaverville Wildcats! 7th grade defeated the Wildcats and 8th grade played hard but came up short. Both games were played to the their fullest. Very exciting! Go Cubs 🐻🏀💙🐾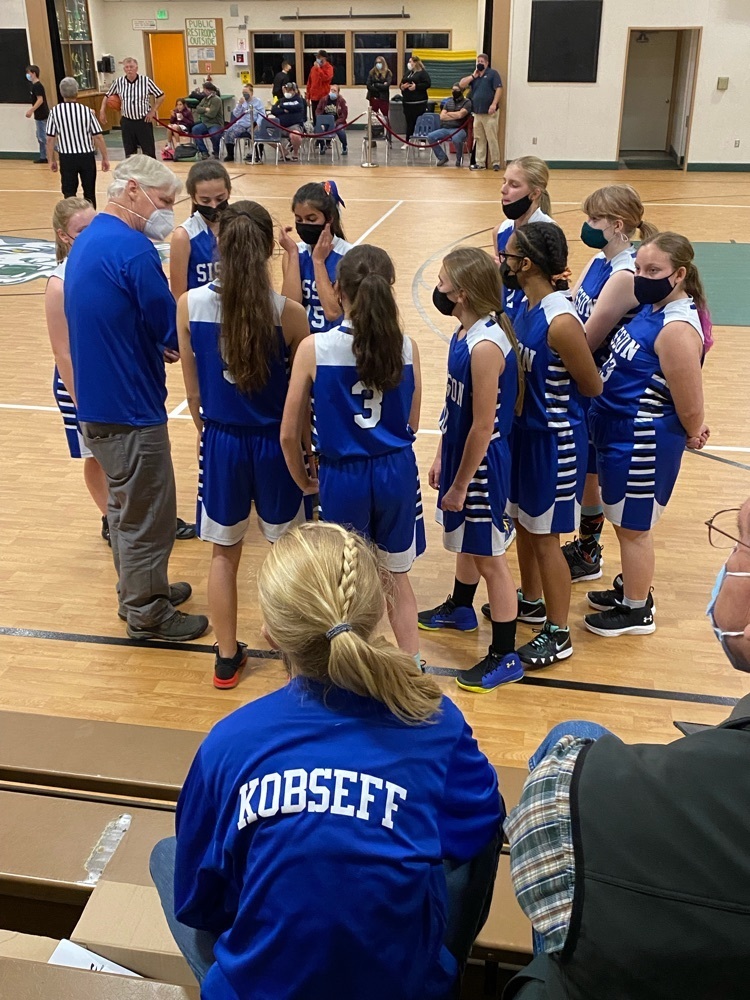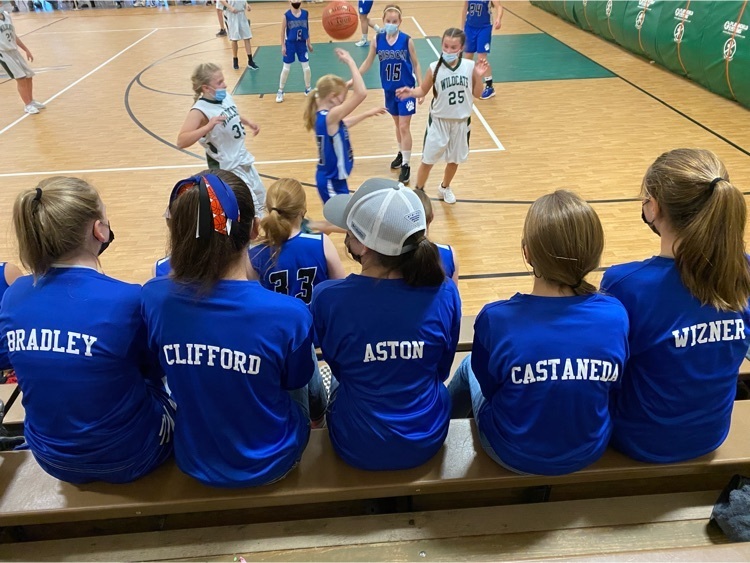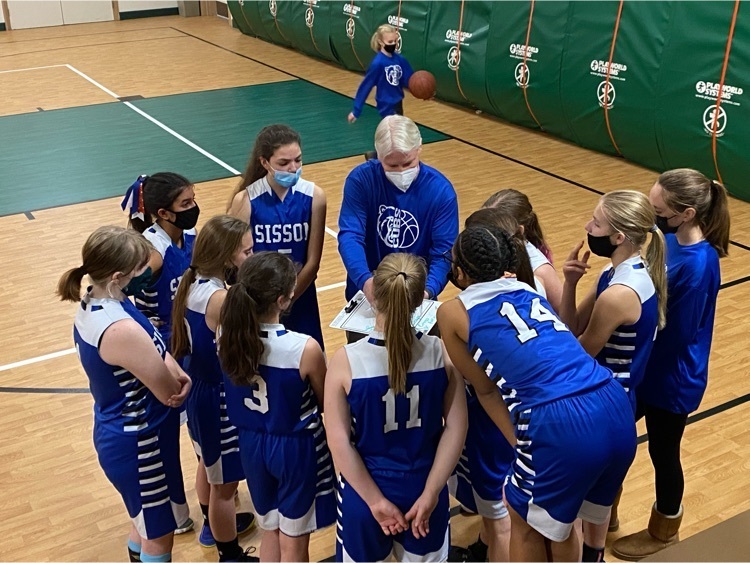 Are you interested in trying out at-home rapid COVID tests around holiday travel, or just for peace of mind? If your child has already undergone a rapid test at Sisson or MSE, your family qualifies to pilot this program. You will receive, at minimum, a box of two at-home rapid COVID tests, and you will log the results using your smart device. If you're interested, please reach out to your child's school office to pick them up. Currently, these home tests do not qualify for clearing a child to come to school. This is simply a pilot program the state is trying.


Our parent conference minimum days start today, Friday, November 12. The buses will run on the minimum day schedule.

Many families are asking us if we will host a vaccination clinic at the school sites. We have told the county our sites are available, but have not heard back. We're hearing there are hurdles on their end that must be cleared. In the meantime, there are local clinics available for vaccinating even children between 5 and 11. We're also hearing CVS is taking appointments. Check out this site for more information:
https://www.co.siskiyou.ca.us/publichealth/page/covid-19-vaccine-information


Our students are learning about a growth mindset and reading about the value of hard work. Check out their artwork and a close-up explanation of the piece.